Modern Straw Basket | Brown + Black Leather Handles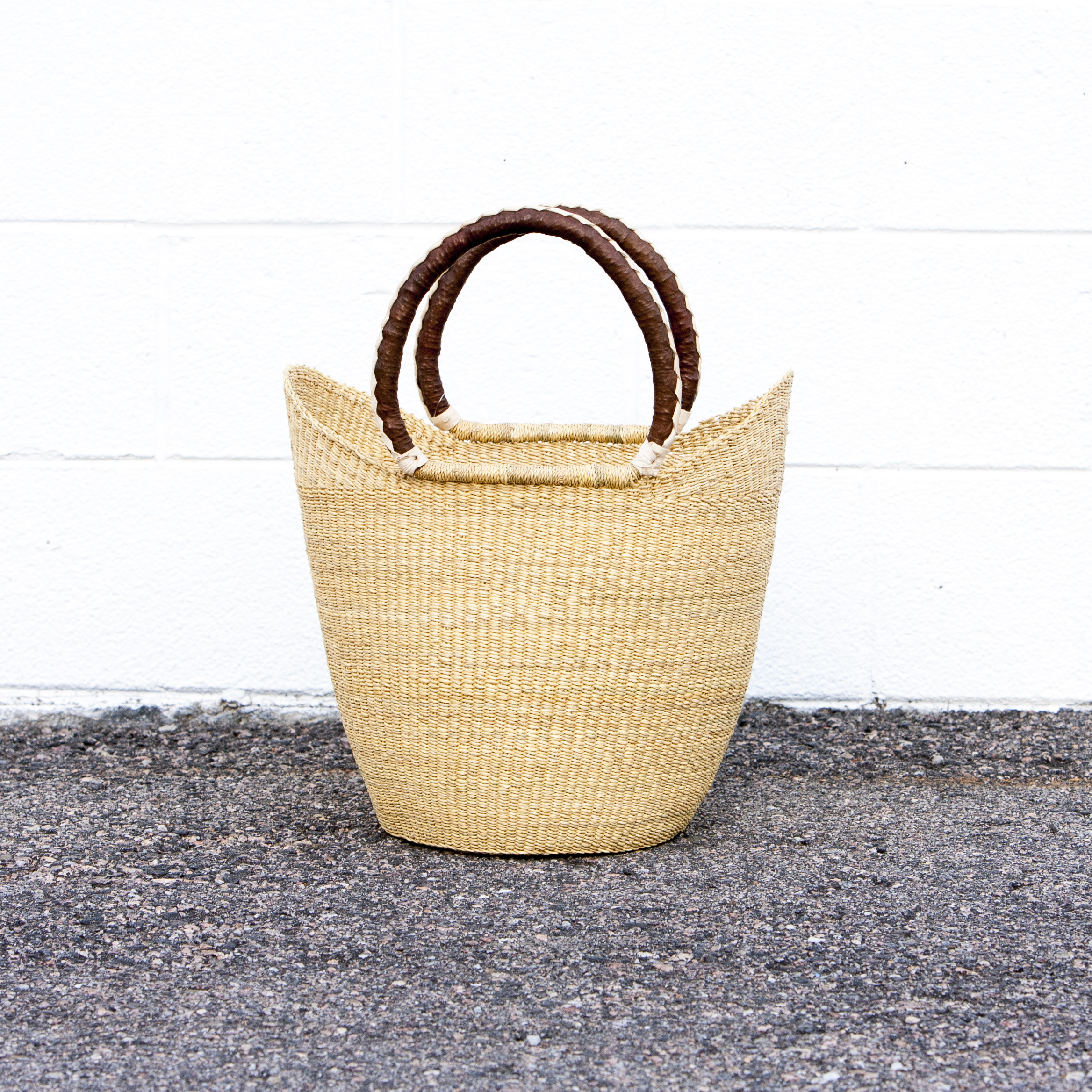 Modern Straw Basket | Brown + Black Leather Handles
This Beautiful and functional bag. Handwoven by Ghanian artists from tough elephant grass into this simple, elegant shape. Great for the farmers market, groceries, picnic, beach, pool. This bag has two comfortable, leather wrapped handles. Stand up to use and abuse and remain functional and beautiful for years. It can also be reshaped if needed when slightly dampened.
Bag measures 16" long, 8" wide , and 18" tall including leather handles.
Materials: Elephant grass, dye, leather
Made in Ghana. From members of Fair Trade Federation.