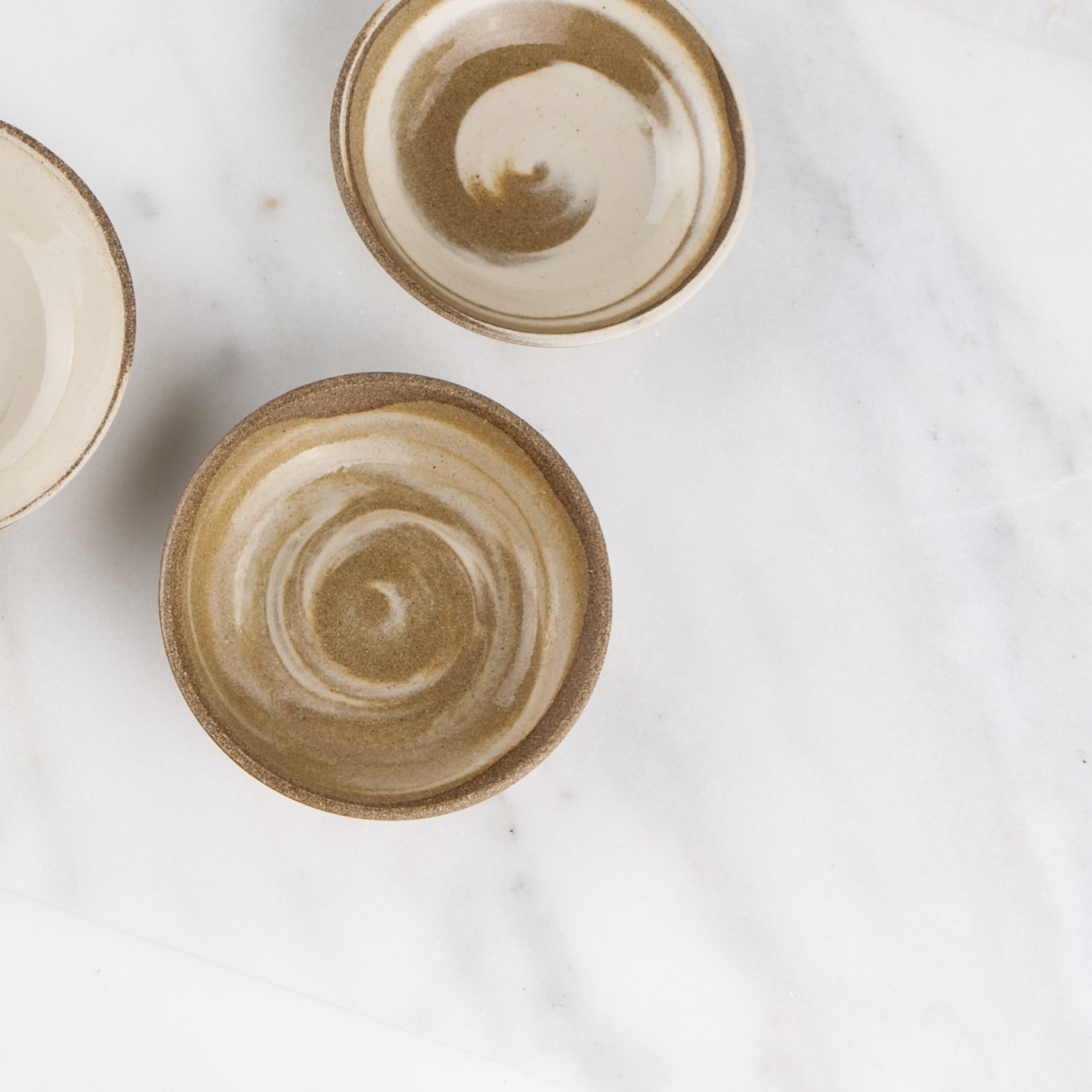 Things Dish II
The perfect bowl for smudging, cooking, or holding any odds and ends that need a home. Each bowl has clear glaze only on the inside making it food safe and easy to clean.
Potter | Amelia Davis
They each measure approximately 4.5" X 1.25" and vary piece to piece with clay marbling.
Finished with a non-toxic and food safe glaze, these bowls are microwave safe and dishwasher safe, though hand washing is recommended.
Each wheel-thrown piece is one of a kind.
Measurements are approximate and there may be slight variations.